Why do you book with
Kaya vip?

All Inclusive Pricing
Our prices are fixed, final and inclusive (taxes, parking fees, etc.). You only pay what you see on our website.

Choose Your Tool & Enter Information
You can contact us anytime you need, by phone in English, German, Russian, French and Arabic, e-mail, whatsapp or viber.

Free Reservation Cancellation
If you cancel your transfer up to 12 hours before your trip, we will refund you 100% of the amount you paid.

Quality, Safe and Licensed Vehicles
We make your transfers with the latest model Mercedes brand air-conditioned vehicles.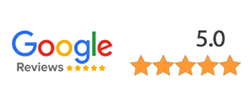 Highest Customer Satisfaction! The Best Airport Transfer Company in Antalya
Please click one of the review centers below to see what our guests are saying about us
Highly recommended with great communication and responsiveness at all times. Would definitely use again on any trip to Antalya.
Mike A.
We used Kaya VIP transfer both ways for our transfer from the Antalya airport to the hotel, we were happy with the service and value. The drivers were
Çagatay O.
We rate kaya vip first class. Me and My wife were extremely happy with Their services my son and his Friend who arrived later were Also impressed.
M. Koseoglu
Very good service and fair prices. They have Mercedes Vito and it is very comfortable. I will use it again. Thank you
Melissa Kazan C.
We have booked Kayavip from Antalya airport to our hotel in Kemer.Wonderful experience! Fast and professional driver,real joy as start and finish to o
Dejan A.
Top Transfer service in Antalya.Reasonable price.
Sham Mis.
We used this service 3 times in Antalya. Great pricing fro the great service! Cars are very well prepared and the price is the way more reasonable tha
Dmitry M
Great company! Nice and clean cars, always on time and very comfortable option for transfer.
Angela A.
Exceptional service, maximally professional, I recommend
Dejan Gojkovic