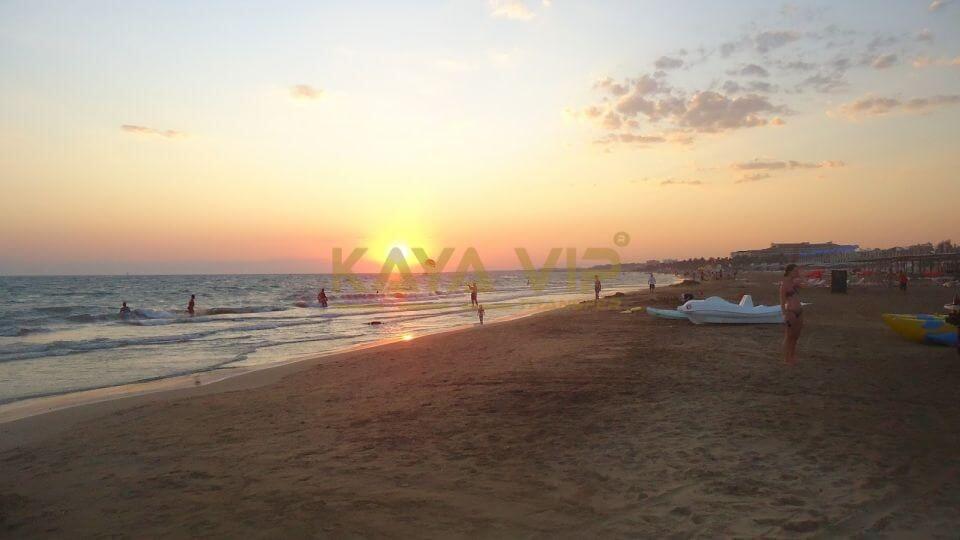 ---
Kumköy, which is connected to Manavgat district of Antalya province, is a holiday resort. In the summer season, there are many domestic and foreign tourists and tourists enjoy the sea, sand and sun. In addition, there are many natural beauties to be visited in this town.

Antalya Airport Kumköy Transportation
The distance between Antalya province and Kumköy is 60 km and Kumköy transfer transportation takes approximately 50 minutes. Tourists coming to Kumköy usually come to Antalya by plane, and then provide transportation by taxi, bus or Antalya Kumköy transfer companies. In addition, if it is agreed with the transfer companies, Kumköy Antalya return is provided in the form of transfer.
Antalya Airport Kumköy Transportation
The distance between Antalya Airport and Kumköy is approximately 65 km and lasts about 1 hour. Transfer companies perform the Antalya airport Kumköy transfer process and leave it to the desired region, such as a hotel, hostel, and can leave the tourists who wish to return to Kumköy Antalya airport as a transfer. Therefore, the use of transfer companies is comfortable, safe, quality and comfortable. Because it is ideal to reach the desired holiday destination without getting tired and to reach the vehicles by transfer companies.
Kumköy Places to visit
Kumköy, which is among the most famous holiday resorts of Antalya province, welcomes many domestic and foreign tourists with its safe and quality hotels. The hotels in this town prioritize customer satisfaction. In fact, some hotels will negotiate with direct transfer companies for transportation from the airport and save the people coming from this problem.
Due to its location, Kumköy hosts a unique natural wonder. Undoubtedly, Manavgat Waterfall is one of the places that must be visited. It would be peaceful to listen to the sound of water by drinking something at the edge of Manavgat Waterfall. In addition, tourists with an interest in archeology and history can visit Side Antique City. Thanks to its magnificent natural beauties, Antalya, which accepts many local and foreign tourists every year, its beaches, historical places are very crowded especially in summer. In addition, tourists who come for a holiday in Antalya Kumköy should definitely visit the temple of Apollo and learn its history.